Outlook OST to PDF Converter
Migrate OST Mailbox Into Adobe PDF Files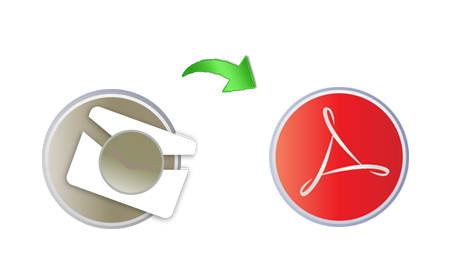 Move Emails and Attachments from OST File to PDF.
Support Migration of All Items from OST File into PDF Files.
Adobe Acrobat Installation Not Required for Conversion.
File Conversion Possible with OST File in Corrupt State.
Output will be saved into Searchable PDF File.
Features List: OST To PDF File Converter

Convert OST to PDF in Batch
The software supports adding multiple OST files to the tool at once and their conversion to PDF file. The emails, contacts, calendars, tasks, and journals from OST file can be exported to Adobe PDF.

Facility to Preview OST File
The data saved in the OST file can be previewed within the tool. The software scans the OST file and displays folders, individual items, and details about them on the screen as previewing facility.

Corrupt OST File to PDF
The software supports recovery of Exchange mailbox data from damaged OST file. The tool automatically scans the selected OST file and then migrates the data into individual PDF files.

Email Attributes Sorting
On the preview pane of the tool, there is facility to sort the emails through their attributes like sender, mail size, received on etc. This allows setting the messages in OST file in a desired order.

Save Output Separately
The software performs read-only operation on the OST file. It scans the file, extract data from it, and saves it to the PDF file. The resultant PDF files will get saved into different folder on machine.

Export Items Selectively
The OST to PDF converter offers the provision to select the items for export. The selection can be done through individual items or folders using the checkboxes available within software interface.
Frequently Asked Questions
Can I recover contents of an orphan OST file to PDF?
Yes,the software supports recovery of OST file that is in healthy, corrupt, or orphan state. The tool is capable to recover data from any type of OST file.
Do I need to connect my Outlook with Exchange Server for conversion?
No,the software only calls for Outlook account installation on machine. Connecting it to Exchange Server is not the requisite to run the tool.
What is the limit of OST file that I can convert?
An OST file of any size can be added to the tool for OST to PDF conversion process. The tool is tested for swift data migration on all Windows OS editions.
What our clients want to say?
I am thankful for recommendation of this brilliant software application that matched my requirement. The working of this tool is amazing and I want to appreciate the development of this application.
-Braylen, Austria
I had an old OST file that I wanted to open for some crucial mails and their attachments. Unfortunately, the file was very old and I did not have the same MAPI profile to open it. This OST to PDF converter is a rescuer.
-Kathryn, Kenya