PDF Page Numberer Software
Insert Page Numbers and Text in Multiple PDF Documents at Once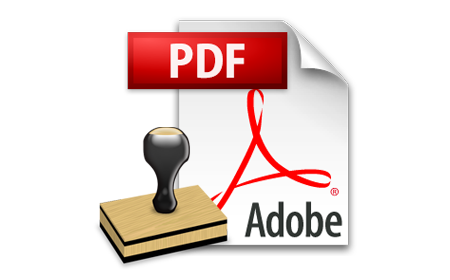 Add bates number in Adobe PDF file's Header & Footer
Create Page number based on the combination of PDF files
Insert bates number on encrypted PDF & remove PDF encryption
Advance Option to add prefix & suffix along with the page numbers
Multiple ways are available to add page numbers into PDF
Installation of Adobe Acrobat Reader is not mandatory
Key Features of PDF Page Numberer tool

Insert Page Numbers in PDF file
PDF Bates Numberer allows to insert bates numbers in PDF files with different styles. The tool can also add bates numbering into multiple PDF files in bulk. Software gives an option to add PDF files or folder having multiple PDF files. Also, "Move UP" & "Move Down" option allows you to arrange the order of PDF file.

3 Options to Add Bates in PDF file
PDF Bates Numbering Tool allows to add page numbers into pdf documents in three different manner these are:
Add stamp number
Insert page number for file series
Generate page number on PDF file via printer.

AddSet Bates Number Type
The Bates Numbering Tool allows usage of several particulars for inserting bates in PDF such as: Suffix or prefix addition with Bates number, select number of digit likely to be in Bates number, choice of the start number to add stamp, set-up of a number to increment the stamp on each page.

Modify PDF Stamps Numberer
PDF Page Numbering Software offers to add your desirable font size, colour and format; and even bates number on PDF files can be highlighted to make them more prominent on the page.With this tool, location of page number can be set accordingly in four diverse ways such as top-left or right, or bottom-left or right.

Add Text Insertion & Spot Tuning
The Addition of auxiliary text info and regulation of its position on to the top-left, bottom-left, top-right, or bottom-right of the page in PDF files is feasible with the PDF Bates numbering tool. Also Maintain the same Bates number on each PDF fileStamp current date on the Top right side of PDF. Add continuous series of bates number in all PDF files.

Dual File Naming Convention
PDF Page Numberer software provides two naming choices to save PDF files these are :
One allows to continue with the original file name.
Second is file can be saved with the first Bates number that was selected while set-up of page number.

Generate Summary & Report
As you move forward to generate Bates number on PDF file(s), PDF Page Numberer will show you a small summary of the same. A complete report of all the preferences and options you have selected will be there, like: color, font size, Bates number position, etc. It also shows a status report of the selected PDF file with preview of listed PDF files. Also, once it gets completed, you can generate the PDF files.

Free Download Demo Version
Page number to PDF file can be added for free with the download of the trial version of bates numbering software. With this users can stamp all PDFs but with the watermark of Company's name.
Note -Three other functionalities can also be availed by the PDF Bates Numberer such as preserving the same Bates number on each file, stamping current date on the top right hand side of the file and adding continuous series of number on all PDF files.
Frequently Asked Questions
Can I insert bates on Multiple PDF Files in one click?
Yes, you can insert page number on multiple PDF files at once by bates numbering tool. For this you have to add multiple files or folder in the software and add bates numbering on them accordingly.
Is Adobe Acrobat installation necessary for using the tool?
No, pdf bates numbering tool is standalone and capably add page numbers into PDF documents without Adobe Acrobat installation.
Does PDF Bates software supports PDF documents with password protection?
Yes , PDF Page Numberer is able to insert prefix and suffix in PDF documents
Does the bates numbering tool supports PDF documents with password protection?
Yes, PDF Page Numberer software supports password protected pdf files, but before generating page numbers, it will ask you to provide the password for respective document. If you don't know the document password then you won't be able to add the page numbers in it.
Can I use PDF Bates software on MAC OS?
No, PDF Page Numberer is made for Windows OS only; and will not work on a MAC OS Machine.
What Our Customer Say...
Page Numbering in PDF document can be added for free by downloading the trial version of PDF Page numbering software. Though, due to obvious limitations of licensed purchase had to be made which was worthy. Users can stamp all PDFs but with watermark of Company's name using the trial.
- Annie
Without any doubt, I can say that PDF Bates Numberer is an effective tool for numbering the page of Portable Document Format in proper manner. After a really long time I got to experience an amazing application like PDF Page Numbering tool.
- Tom
PDF Bates Numbering Tool, helps me to complete my duty in time. I am tried to insert the stamp one by one on PDF files but I found this PDF Page Numbering Software which helps me to stamp the multiple PDF documents sequentially.
- Jenny
I want to insert bates numbers in PDF as suffix and prefix. So, I can identify PDF report for which has been pending to work or not. This PDF Page Numberer Tool assist a lot to completing my responsibility.
- Xiaver
PDF PAGE NUMBERER ORDER NOW
Features
FREE Version
FULL Version
Add PDF Document & Folder
Generate Page Numberer & Number for file series
Remove Encryption From PDF Document
Add Page Number Positioning, font, color and Name Conventions
Compatible with all Windows OS versions upto 10
Generate page number on PDF Document

Save with Watermark

Save without Watermark

Cost

Free

$49

Purchase