PDF Unlocker Software
Reliable Tool To Unlock PDF Files Protection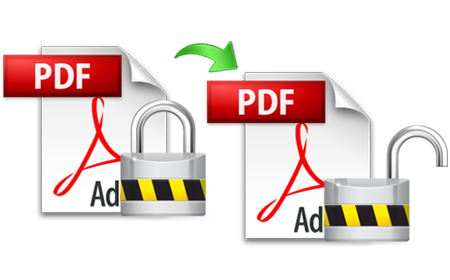 Unlocks file from owner password security
Remove restrictions from PDF File like; Copying /Printing /Editing
Unlock PDF Files in Batch with Business/Enterprise License
Supports Adobe Acrobat Reader 9 & all below versions
It will not support on corrupt PDF file to remove restrictions
Supports all Windows OS versions up to 8.1
List of Key Features in PDF Unlocker Tool

Unlock PDF Files Into Seconds
All the basic restrictions of PDF files like editing, printing, copying, and much more will be easily eliminated. Unlocking single Adobe Acrobat file for restrictions is quite easy to do process when you are using this PDF Password Remover solution.

Unlock Secured PDF To Access
Remove PDF password protection is the primary task that can handle easily to perform using this world class application to remove security from adobe pdf. This tool also removes the restrictions from bounded file under the passwords protection.

Remove Security In Batch
It will be not the concern to unlock secured PDF file via single/multiple file(s). PDF Unlocker Software support to remove password from multiple PDF files without causing any problem even if the adobe PDF documents have been encrypted by both user and master password.

Preview File Permissions Accordingly
The tool will provide the status of the PDF file security as an acknowledgment for the user. Also, the same acknowledgment will provide after removing PDF security is done. This status will give the update of the PDF file to the user.

Maintaining File Structure Management
PDF Security Remover software will remove password from PDF file with maintaining the file's structure and data hierarchy. So, the user can unlock password protected PDF without worried about the file attributes and graphics.

Save Files Into Separate Folder
Once the process to remove PDF password protection is completed, users can save the data into desired location as per their need. At the other end, amenity to add up PDF files into a newly created folder is also packed with Unlocker.
Frequently Asked Questions
Is it possible to remove PDF password protection from file with this tool?
Yes, this software can remove passwords from PDF files.
What types of restrictions does the software removes?
This tool remove user and master password whose restrictions the PDF documents to print, copy and edit.
Is this software work as free PDF unlocker to delete PDF password?
In demo version, it will unlock password protected PDF document but there will be watermark in documents.
I already knew the security code to open the lock PDF file. Why I need to remove after all?
It is not so easy to remove security from encrypted PDF files. But our software will give the best result to remove security password from PDF documents.
Does this software can remover password protected from PDF file in bulk?
Of course, this PDF Unlocker Software support to remove password from multiple PDF documents.
What Our Customer Say...
PDF Unlocker freeware download helped me easily understand how the software works which I found really awesome. With software trial you will get complete knowledge about the product without investing a single penny. The Personal License of this product worked amazingly.
-Royston
To remove PDF restriction without losing even a single bit of data a technically integrated application was required. And so it was PDF Unlocker that assisted us to remove restrictions from PDF without bothering me to invest a huge amount of money. Hats off to the developers!
-Jasper
Thank to the PDF Unlocker Software, this help tool help me out to remove password from multiple PDF documents. Even I hesitated to use this tool to not destruct my data hierarchy of the PDF file. But they maintained all of them.
-Minati
Barely, I can't remember my several PDF file password and I worried about it. Finally, I got the PDF Password Remover software which unlock secured PDF file within a few second.
-Siaro