PDF Watermark Eraser
Software to Remove Watermark From Adobe PDF Files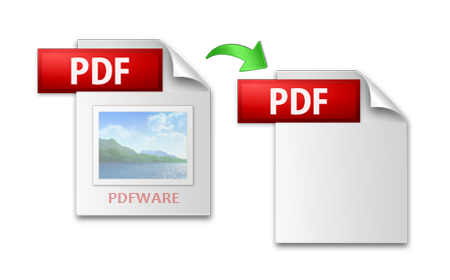 Allows watermark removal from multiple files
Remove Signature Logo, Stamp, Signature, Watermark
Remove Watermark only from Adobe Acrobat PDF files
No changes to data made during watermark removal
Adobe Reader should be installed on performing machine
Supports all versions of Windows OS including 8.1
Features of The Watermark Eraser Software

Watermark Removal in Bulk
The watermark remover software has the ability to polish off watermark easily from multiple Adobe Acrobat PDF files all at once i.e. in batch. The tool thus saves time in performing the process.

Presents Progress Report
The watermark removal tool shows the progress summary on its execution. The summary includes details such as file name, file path and current status. It is really an advanced feature.

Preserves Data Integrity
Users while adding watermark on PDF files can set any text to be put as watermark and can also choose the position of watermark on PDF files effectively. All the positions of text i.e. left, right, bottom, horizontal and vertical can be set according to the needs of users.In this way watermarks put over PDF files looks more effective.

Backs Adobe Acrobat PDF
PDF documents created by Adobe Acrobat Reader only, are supported by the watermark deletion software and not others. Watermarks on files created by other software application cannot be detached by PDF remover.

Removes Image Watermark Also
Watermarks in the form of embedded images like logo, stamp, signature, etc., on files can also be got rid of with the usage of watermark elimination tool.

Supported on All Windows Releases
The watermark exclusion tool can be downloaded and installed on any version of Windows operating system; be it the latest Windows 8 or any below releases.

Supports All Versions of Adobe PDF
PDF files created by Adobe Acrobat Reader release 9.0 and even its lower version are supported by the watermark remover software to remove waterlines.

Acrobat Reader Installation a Must
Adobe Acrobat Reader installation and configuration on Windows OS is essential for the watermark removal software to be executed.
Frequently Asked Questions
Can I remove watermark from multiple files at a time?
Yes, this tool supports removing watermark from multiple files in batch.
Can the tool remove log, stamp, and signature watermark from PDF?
Yes, this software is removes all types of watermark from PDF files.
What Our Customer Say...
I am really overwhelmed with the tool as it is very easy to work with. It removed watermarks from multiple PDF files of mine in a single go. Thanks a lot to the developers of this Company.
-Jim Walker
The tool is indeed a great one as it is equipped with advanced and enhanced features. It allows removal of all types of watermark in just a few clicks. It also does not hamper data integrity which is one of the most attracting characteristics.
-Tom Ben