EML to PDF Converter Software
View & Export EML Files to PDF Format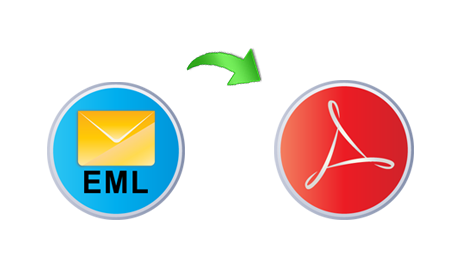 Independent tool to extract data from EML files
Quick Scan and Auto Spotting of the EML file from the drive
Preview of the emails with attachments before migration
Option to add suffix & prefix along with page number
Export EML Files to more portable PDF documents
No pre-requirements of email application
Relevant Features of EML to PDF Converter

Quick Conversion to PDF
Make possible to convert EML file into PDF format for sharing and storing of the file. Also, offers reliable and portable documents. EML file to PDF Converter also retains the emails attachment and format without any losses, after the conversion process.

Diverse view of the Emails
Each data associated with email is valuable. EML format to PDF Converter provides the different views of the email and also give the analysis details of the messages. It shows the details of the EML files including the HTML, MIME, RTF View and Header view of the content.

Auto-spotting of EML files
EML file to PDF Converter provides the unique features to easily find out the EML files from the system. Automatic detection will reduce the efforts in searching of the EML files from the local drive. This is the advanced attribute to export EML format to PDF.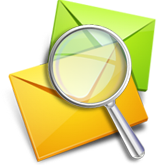 Advanced Search Facility
The software has the enhanced facility for filtering of the eml file(s). The search parameters can also alter as per requirement of the user. Out of many emails, it is difficult to find intended message, so by entering the keyword or search term user can find suspected message.

Not Required Additional Tool
EML to PDF Converter software is a self-independent tool which works smoothly to create PDF from EML format. It doesn't require any additional Desktop Email Client service like Window Live Mail/ThunderBird/Outlook Express to access the EML files.

Cohesive Naming Options
While saving the EML file as PDF, it provides an appropriate option of naming convention in order to identify the converted emails. Also, there are many options to save email messages like by subject, DD-MM-YY, DD-MM-YYYY, MM-DD-YYYY, Auto incremental and MD5 etc.

Dual View Mode
The software offers the two modes to display the scanned emails i.e. horizontal and vertically display. By default view mode is horizontal and a user can change to vertical as per requirement. Graphical User Interface is similar to Microsoft Outlook.

Supports all Windows OS
It is possible to install and run EML file to PDF Converter on all Windows OS versions up to 10. This tool easily converts EML files to PDF format. Being a Windows based solution it is possible to use this tool on any Windows OS versions.
Frequently Asked Questions
Batch Converter EML format to PDF software able to search within the email attachments?
Yes, EML file to PDF Converter quickly search the items within the email attachments.
Is it require to install Email Client in my OS?
No, EML File to PDF Converter Software work independently, you don't require any Email Client Installation.
How many emails can I convert at once by Batch Converter EML to PDF?
You can convert emails (EML file) in batch without any limitations.
Will this software allow me to change the file name?
Of course, the tool will allow you to put your desired name on the file.
Can I run this software on my Windows 10 PC?
Yes, the tool is compatible with all Windows OS versions up to 10.
What our clients want to say?
I was looking for a solution to open my EML file to another platform. Then, I found a software to convert EML file into PDF format. It includes every single information of email attachment. It fulfil my need that I was looking for.
-Rudy Nunez, Poland
I never thought about this kind of software that easily converts eml to pdf file. Even this software doesn't requires the installation of any email client for conversion process. I would like to appreciate to the developer regarding to this software. It is an amazing software by the way.
-Bonnie Mclaughlin, USA
An unlimited number of EML files can be viewed and exported as per user requirement is one of the best features of this tool. Which helps me to export various EML files into PDF format. Completely satisfied with this tool.
James, Spain
EML format to PDF Converter easily exports EML file to portable document format. No additional desktop email client is required like ThunderBird/Outlook Express/ Window Live Mail/ to access the EML files. Thanks to PDFWare for creating such utility.
Jenny, NewYork
EML to PDF Converter Order Now
Features
FREE Version
FULL Version
Add EML files
Auto scanning of EML files
View emails with attachments
Preview EML files
Show Export Progress
Compatible with all Windows OS versions upto 10
Searching option
Advance Naming option
Export and Save to PDF File
Cost

Free

$69

Purchase