ePUB To PDF Converter Software
Allows To Convert ePUB File To PDF Format In Batch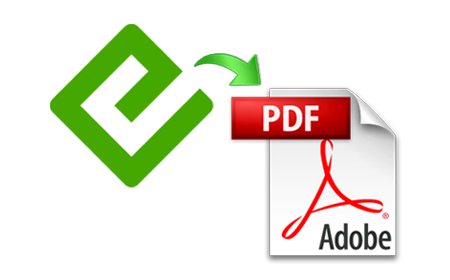 Convert Multiple eBooks to PDF file format
ePUB to PDF Converter authority to set the password in PDF file
Allows for conversion and create single PDF file for each e-Book
Perfect conversion with maintaining the data hierarchy and elements
No file size limitation to change ePUB file to PDF format
Adobe Acrobat Reader should be installed on machine for conversion
Features of EPUB to PDF Converter Software

Transfers eBook TO PDF
ePUB Reader to PDF offers to convert ePUB file to PDF. The software gives you an option to add folder having multiple EPUB files at once and save them into a portable document format (.pdf). It is possible to convert the variety of EPUB files downloaded from the web or any other source.

Maintains Data Integrity
ePUB file to PDF Converter will execute the task effectively to convert eBOOK to PDF with maintaining the integrity and original structure of data and graphics as well as the respective elements such as text, images, and hyperlink. It will export ePUB to PDF format easily.

Single PDF for Each EPUB
The EPUB reader tool creates a single PDF file for a particular EPUB file and offers to save the converted file at any desirable location. The benefit of saving one file per PDF is that the search-ability gets easier and it becomes simpler to locate a particular file.

Password Protected PDF
ePUB Reader to PDF offers to keep the password before the conversion. The user allows to set either the same password to all or keep different security for each file and even though, a user can skip the security section too if it does not require.

Simple Graphical User Interface
Ebook to PDF Converter provides a simple interface that will make it more easier for the user to perform their task without having any efforts. ePUB Reader to PDF runs it by clicking and each step of the conversion process are simpler to complete the conversion.
Frequently Asked Questions
Can I Convert Batch eBook Files by using ePUB Reader Tool?
Of course, you can convert batch ePUB files by adding multiple files for conversion.
Do software converts corrupted ePUB files?
No, ePUB to PDF Converter software is designed for the healthy ePUB file for PDF conversion.
Is it possible to put password during the conversion process?
Yes, you will allow keeping security password to the file by ePUB Reader Tool.
What is the size limit of the ePUB Reader Tool?
There is no file size limitation on eBook to PDF conversion process.
Is Adobe Acrobat necessary for conversion?
Its not necessary to have Adobe Acrobat on the conversion machine.
What Our Customer Say...
I have some EPUB files that I need to be converted into portable document format to support any device. I decided to convert it to PDF as it offers more data security and portability. The eBook to PDF Converter tool made my work easier by converting them all at once. An additional advantage, it offered me to set the password to each PDF files.
-Elizabeth Silvia
I wanted to convert EPUB file to Adobe PDF format with maintaining the original format and all elements such as images and formatted text. I have numerous EPUB files and requires single PDF file for each EPUB files after conversion. Thanks to the ePUB Reader Tool for making my task much simpler and accurate.
-Andrew Cornwell
If someone read my ebook without my permission, so, I didn't like that. Even though, I want to make my ebooks to support my Phone too. Finally, I have got a utility which fulfill all my requirement to transfer the ebook to PDF format and also provide the option to set the password on my file. I would like to say thanks to ePUB Reader to PDF.
-Chatia Teja
Conversion software save my day to make me read my ebook on phone. EPUB Reader Tool transfers my ebook to a portable document by maintaining the texture and graphic of my ebook. I really thanks to PDFWare for introducing this kind of software to help out like me those who are looking for conversion.
-Maria Maahi
ePUB TO PDF CONVERTER ORDER NOW
Features
FREE Version
FULL Version
Add ePUB Document & Folder
Show Status and Path of Added Files
Add password on PDF files
Browse destination location
Compatible with all Windows OS versions upto 10
Export ePUB to PDF file

Save with Watermark

Save without Watermark

Cost

Free

$49

Purchase