How To Print Multiple PDF Files At Once In Windows?
PDF (Portable Document format) is a file format that is used to represent documents in a manner of hardware, application software and operating systems. Each PDF file has its complete description of a fixed-layout, text, graphics, fonts and other information. People use PDF to share images, letters,  resume, etc. PDF files support password protection through which user can keep their PDF file data secure, and limited only to those people who know the password to it. It is the best way to save your data from being hacked or shared by unauthorized means. As you know there are lots of benefits of using PDF file format for Personal & Professional purposes, but at the same time it also has some limitations as far as using the file on a Windows system is concerned. It also depends upon version of the OS being used like; Windows 8, 7 & XP. So have a look at some of the limitations that can be encountered while you try to print files. Steps to Increase Print File Limits in Windows 7 & 8 The maximum print file limit on Windows 8 & 7 is 15. But, you can learn how to increase this limit by applying the below mentioned steps:
Open the Run command using Windows Key + R, type Regedt32.exe, and hit Enter.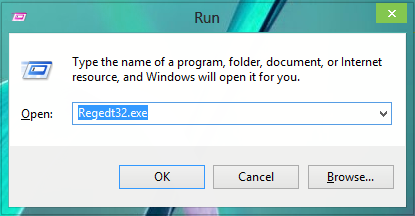 Navigate here:
Computer > HKEY_CURRENT_USER > Software > Microsoft > Windows > CurrentVersion > Explorer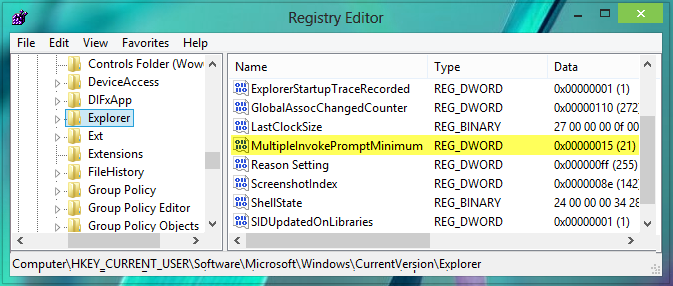 Double click on MultipleInvokePromptMinimum. A new pop-up dialogue box will appear. On the dialogue box you will see the default Value data mentioned as 15.
Note: If you didn't find the DWORD, you can create it manually by right click >> New >> DWORD Value. Name the DWORD name exactly MultipleInvokePromptMinimum because it is case sensitive.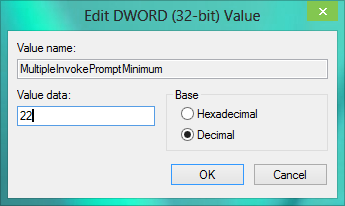 In the next window, as shown above; put the Value data as 16 and select Base type as Decimal so that the entered value 16 becomes 22. Click on OK.
After completing above steps you will able to print unlimited documents in windows 7 & 8. Now before starting printing make sure you have selected working Printer as default. Follow the steps below to change the default printer setting:
Click Start Menu, select Devices and Printers;
Find the printer using which, you want to print;
Right click on it and select Set as default printer.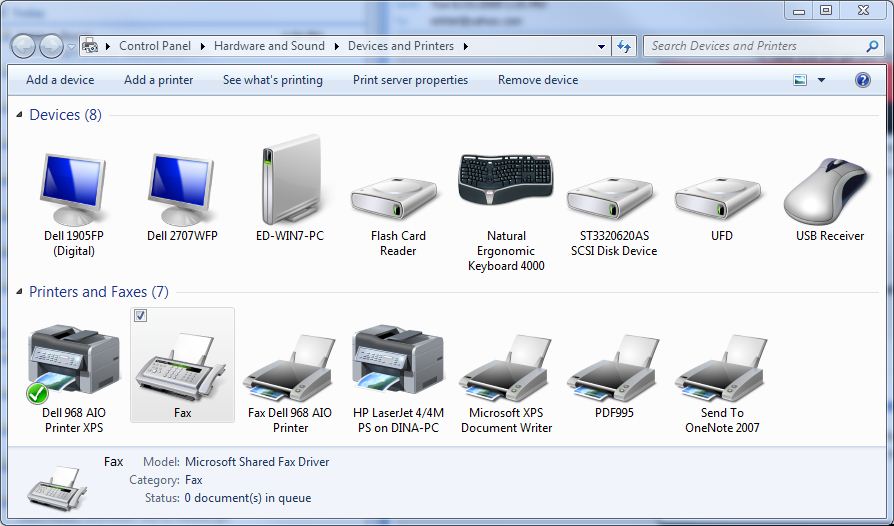 Now you can print multiple PDF files at once. We have described it in a step by step process and by following them you will able to print multiple PDF files at once on your Windows 8, 7 & XP respectively. How to Print Multiple PDF Files At Once? A: Steps for Windows 8 & 7 Users
Open the folder where you have stored  your PDF files or if you don't know, then open my computer (Shortcut Windows Key + E), in the search box type type:pdf;
Now select the files that you want to print. If you want to print selective files, then select them by holding down Ctrl button. However, if you want to select the first 1-20 files, then click on the first file, hold Shift button and click on the last file.
Right click on the selected documents and select print, to print the files.
B: Steps for Windows XP Users:
Open the folder having your PDF files or open My Computer (Shortcut: Windows Key + E) to search PDF files.
After opening My Computer, click on Search or Press F3.
Click on All files and Folders, in All or Part of The File Name box type: .pdf.
In search result select the file(s)that you want to print.Click on print and print your PDF files.
Path: My Computer (Windows Key + E) >> Press F3 for search >> Click all files and folder >> Type .pdf in the box. By following above described steps you will able to print multiple documents on your Windows 8, 7 & XP system. In addition to that, there is one more way for Adobe Acrobat users to print many documents at once. Just follow the steps below: C: Steps for Adobe Acrobat 9 Users:
Open Adobe Acrobat
Select Advanced >> Document Processing >> Batch Processing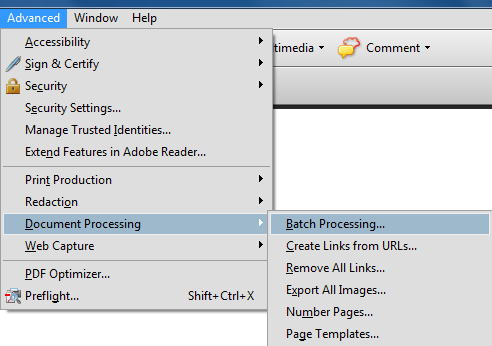 Select Print All and then click on Run Sequence button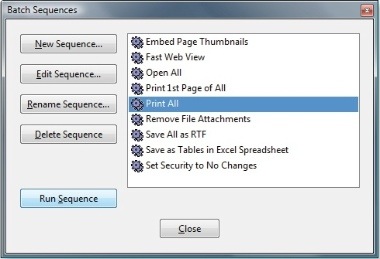 Click on OK button in the Run Sequence Confirmation windows.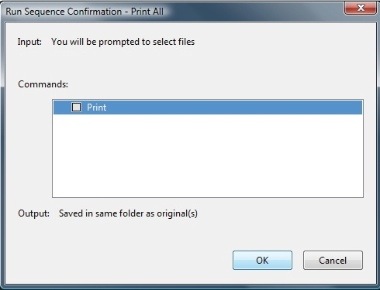 Find the folder which contains your PDF files. Select files by holdingon to Ctrl button. Then click on the Select button.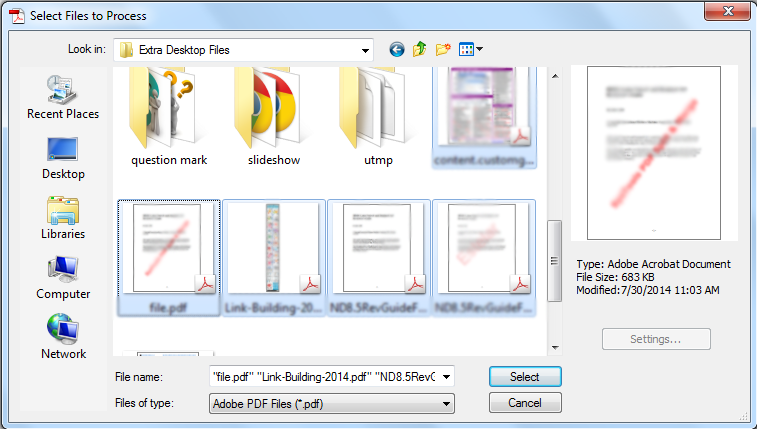 D: Steps for Acrobat X Users: Acrobat X doesn't include built-in "Print All" Action in it. So you will need to create it.
Choose File >> Action Wizard >> Create New Action
Check the Create New Action box as below.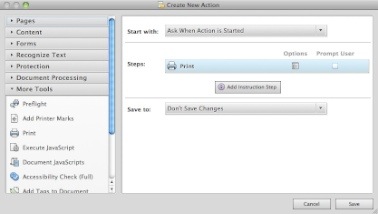 Click on Save button.
 Give this Action a name, like Print and click on the Save button.
Now every time you want to print batch PDF files with Acrobat X, just go to File >> Action Wizard >> Print, and follow the on-screen prompts.
Important: Adobe Reader is a free software to view PDF documents on computers. From version 2 Adobe distributed Acrobat Reader (now Adobe Reader) software for free. The current Adobe Reader version is XI (11.0.278). I hope that all of the above discussed ways are clear to you. You can try them on to print PDF files as the methods mentioned in this post are tried and tested. If you are facing any issue then feel free to contact us immediately for assistance.