Use the Most Efficient Method to Add Security in PDF Documents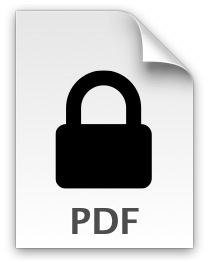 PDF files are most commonly used for exchanging data. The user can easily secure PDF documents by adding a password, which prevents other people from being able to copy or print PDF files. Most of the organization's PDF data files are protected so that there is no leakage of information and it prevents changes in the document. Due to some reasons like these, it becomes essential to add security in PDF documents to hide and keep crucial PDF files secure.
Basically, there are the following two types of passwords that you can apply to add security in PDF files:-
Document Open Password: This password is also known as a user password. The users are required to enter a password to view or open PDF Files.
Permission Password: This password is also known as the owner password. This password is required to change permission settings. Using owner password document restrictions can be placed like restricting on editing, copying or printing the PDF content etc.
So, with the help of this article, we will be explaining some methods to create password protected PDF/encrypt your PDF files.
How to Add Security in PDF Using Adobe Acrobat XI
With the help of Adobe Acrobat XI, users can easily add encryption to PDF. Adding the password in a PDF file restricts people from various activities like editing, printing, signing or copying. By using some useful steps you can add password to PDF to keep files protected.
First, go to the top right in Abode Acrobat XI and click Tools Panel.
Now open the protection panel.
Click on Encrypt.
Then, select Encrypt With Password.
Should Confirm that you want to change the security of the document.
Password Security Settings dialogue box allows you to add two types of passwords.
Document open password– which restricts opening a PDF file.

Owner password restricts copying, editing, and printing.

Click OK to confirm your password
Then save your file to apply new security settings.
Type the name of your file and click save.
By using the above simple steps a user can easily add security in PDF documents. After selecting any type of password i.e document or owner you can add encryption to PDF file. So, that no one can make any changes to it.
Benefits of Setting Password for PDF
There are several benefits to Protecting PDFs by adding the Security factor to it. Some of them are discussed below:-
Add Password to PDF file which enables the user to protect personal information.
There is Appropriate access to PDF documents.
No Modifications to the protected PDF file can be done.
Eliminates Unauthorized Accessibility and keeps the PDF files private.
Restricts Internal Accessibility to make it more secure and avoid any chances of data stealing 
When it comes to keep your PDF files secure or protect the data and information ownership, people also use to put watermark on PDF documents and then encrypts that file.
Is There Any Automated Solution to Add Security in PDF Documents?
Well, there are several tools available online which can add password to PDF, though the users might have to see that the tool they are using is trustworthy. Moreover, when dealing with your sensitive files, it is recommended to check the tool with dummy PDF files and check whether the tool's working. Try few times and then move ahead by loading your original files and add encryption to PDF. However, at times, with the large files some tools might take time to execute the task or they fail to create password protected PDF. So its better to test the tool and use it.
This way users will be able to add password to PDF files easily. However, we suggest considering the Adobe Acrobat application which surely secures the PDF files easily.
Also Read: How to Insert Digital Signature in PDF File?
Conclusion
The portable document file format is commonly known to display multiple documents which include text, images, attachments, metadata, digital signatures, rich media etc. Several business firms use this format commonly and it does requires to add security in PDF documents. Users and businesses can make secure PDFs and prevent their files from any further modification with the help of Adobe Acrobat XI. Basically, Acrobat enables users to create secure PDF and limits viewing, editing, printing, and other features. This blog ultimately helps users to create password protected PDF using Adobe Acrobat XI.