Cannot Read PDF File on Web Browser – Resolve the Problem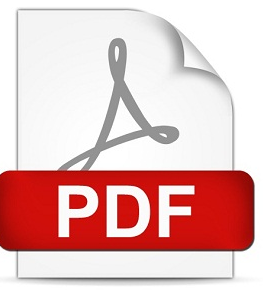 Nowadays, web browsers provide built-in PDF viewers that enable the user to open Adobe PDF document directly. These browsers are used in place of any specific tool to access PDF files. Web browsers like Google Chrome, Safari, Mozilla, Firefox, etc. have their own settings to open files. However, sometimes users find that they cannot read PDF file on web browsers. There are various symptoms that users encounter while accessing PDF files. It includes the error messages like "The Adobe Reader/Acrobat that is running cannot be used to read PDF files in a browser.
Adobe Reader/Acrobat version 8 or 9 is required. Please exit and try again". Other common indications are the  red X icon and the blank page in the web browser. Moreover, broken link indicators like the red square, blue circle, and blue triangle get displayed. There are several reasons behind the issue. Therefore, they want to know the resolution of this error. Considering this, in this article, we will cover all possible root causes along with the solution.
Reasons Due to Which User Cannot Read PDF File on Web Browser
When users try to open portable document file on Web Browser, they find these PDF files are inaccessible and they
cannot open pdf files in web browser. These are some major factors responsible for the problem:
No Updated Version of Reader or Acrobat
The browser is not configured to open Adobe PDF Document
PDF files get corrupted
Sometimes we have seen that there are several Microsoft Edge users who try to view data but microsoft Edge could not open PDF document. So, let us now move to the manual tricks to access PDF documents in Web browser.
Manual Strategies to Resolve Issue"Can't View PDF Files in Web Browser"
If the user cannot open PDF files in web browser then follow these three manual approaches to fix the issue:
Solution#1 Update the Version of Reader or Acrobat
One possible reason why users are cannot read PDF files on web browser is that the Acrobat or Reader is not upgraded. So, in order to update Reader or Adobe Acrobat users have to follow some useful steps-
Firstly, Open Acrobat or Reader
Then, select Help
After this click on "Check for Updates Now"
Then upgrader Dialogue box appears
You need to click Download
After downloading is completed click on Acrobat install icon
Now in the Acrobat Updater Window click on Install
After this, Restart your Computer and Open the PDF file.
By using these steps users can easily update Acrobat or Reader and read PDF files.
Solution#2 Configuring Web Browser to Open Adobe PDF File in Reader
Users have to configure Web Browser to use Adobe Reader/Acrobat as the helper application to open adobe PDF files. This can be done by using simple steps-
Firstly, open Acrobat Reader
Then, choose Edit
Click on Preferences
Then you have to click on the link named as the Internet
After this user have to Uncheck the option Display PDF in Browser
Then click OK
After that close Acrobat Reader
Then Return to your browser and delete Temporary Internet files
Now you need to refresh the Page
And Opena  Portable document file.
With the help of these steps, the user can easily resolve the issue "can't view pdf files in web browser"
Solution#3 Solve Issue "Cannot Read PDF File on Web Browser"
There is a possibility that when users try to open the PDF file attachment will not open.The reason behind the problem is corruption in PDF. Therefore, to solve the problem users have to clear the browser's cache and download the file again. This manual approach does not resolve the problem and users still face the issue while opening PDF. So, to fix the issue user can try our tool PDF Documents Recovery. This software easily repairs corrupt or damaged PDF documents. Moreover, it also maintains file structure with no file formatting.
Use the Software by following these quick 4 Step:
1:Download and Run the utility to repair corrupt or inaccessible PDF files and resolve "Cannot Read PDF File on Web Browser" issue.
2: Load the damaged PDF files and the scanning process will start.
3: After the scanning process is done, a popup message will come.
4:Finally, the tool will display all recovered data.
By following all the steps, using this utility the user will recover the PDF files and also will be able to eliminate the issue "cannot open pdf files in web browser" easily.
Also Read: Solve the Error "PDF File is Damaged and Cannot be Repaired"
Final Words
In this article, we have discussed various reasons why users cannot read PDF file on web browser. Moreover, the resolution of this issue is not as easy as it seems to be. Considering this, we have learned some manual tricks to fix the issue of "can't view PDF files in web browser. However, sometimes these solutions will not work, so the user can opt for professional software that is capable of repairing the PDF files so that the file becomes healthy.