Solved the Error "PDF File is Damaged and Cannot be Repaired"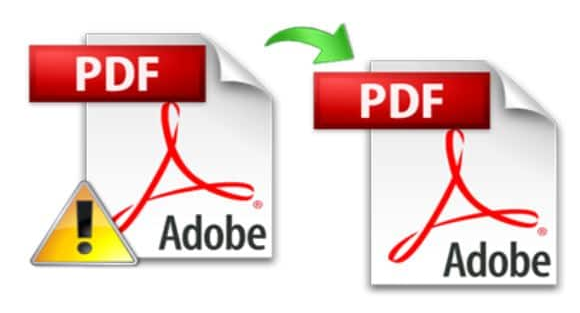 Adobe Acrobat is the creator of PDF documents. This file format is one of the best formats to export and import files. PDF documents are easily accessible in every Operating system like Mac, Windows, and Linux. This file format is highly secure but it may corrupt by viruses and other internal threats. Many times users are facing problems while opening the Portable Document Format. There are several reasons why PDF files could not be viewed. Therefore, in this blog article, we will discuss all the reasons why the "pdf file is damaged and cannot be repaired". Moreover, to resolve the error, the expert solution is also described in this article to avoid this error.
Reasons Behind the Error "PDF file is Corrupted and Cannot be Opened"
There might be a number of reasons due to which PDF file is corrupted or damaged. Some of the causes behind the error are described below:-
First cause could be during "downloading process". While downloading PDF, due to some network interruption files may not be downloaded completely. Resulting the error "PDF File is corrupteded and Cannot be opened" whose snapshot is shown below-

Another major reason for the error "pdf file is damaged and cannot be repaired " is the PDF file is infected by viruses and malware. These viruses infect PDF files and make them corrupted.
The improper shutdown might be another cause for PDF corruption. Like if PDF file is already opened and a user tries to shut down the system. Then in this case the error "PDF file corrupted and cannot be opened" could arise.
Possible Solutions for Error "PDF File is Damaged and Cannot be Repaired"
There are two solutions to repair damaged PDF which is given below-
Solution 1 – To Repair Corrupt PDF Document
By deleting temporary Internet files and then restarting Internet Explorer could temporary fix the issue. But if a user wants to permanently fix the error then he should empty the temporary files folder at each exit. After deleting temporary files, all the malfunctioning files which cause PDF corruption may get deleted. So, in order to delete temporary internet files upon existing Internet Explorer, user should follow some useful steps which are given below-
First, go to Tools Menu
Click on Internet Options
Now users have to click Advanced Tab
Then go to Security Section
And most important step is to check the box next to "Empty Temporary Internet Files Folder when Browser is Closed"
Next step is to click on "Apply"
Then click "OK"
Now, user should restart the system
Limitations of Solution 1
By using the above-mentioned methods the user can repair corrupt PDF document but, this process is time-consuming. Another limitation, if the process requires a user to be technically sound and should have proper computer knowledge. So, the user should use another third party tool which could overcome these drawbacks and repair corrupt and damaged PDF files.
Solution 2 – Troubleshoot Method to Resolve the Error
Inorder to repair and recover PDF corruoted PDF files users can use the PDF Recovery Software. Which can easily fix the error "PDF file is corrupted and cannot be opened". The software not only repairs damaged PDF document but also extract text and images from PDF documents.
Lets take a loot at the best software's Working Steps.
1. Here, the user need to download the tool and install it on the local machine. Then load the PDF files to repair them.
2. After inserting the PDF files, it will display the content.
3. Now, user will need to save the PDF, set the location to save the healthy PDF files.
This way users can avoid the error "pdf file is corrupted and cannot be opened"
Some of the Features of the Software are Listed below
If a damaged PDF won't open software quickly repairs and store them in a healthy format.
The software also repairs text and images.
The user is also provided with the option to extract text and images.
Resolve all major and minor corruptions.
The software is compatible with all Windows OS versions.
Also Read: How to Insert Digital Signature in PDF File?
Conclusion
PDF files are highly used as sharing data as they provide high security. But due to some issues, these PDF file is corrupted or damaged. So, in this blog article, we have demonstrated all the possible reasons due to which users are facing the error " PDF File is Damaged and Cannot be Repaired". Also, we have discussed the various solution if PDF file damaged could not open.