Use Best Practices/Ways to Extract Pics from PDF Files Easily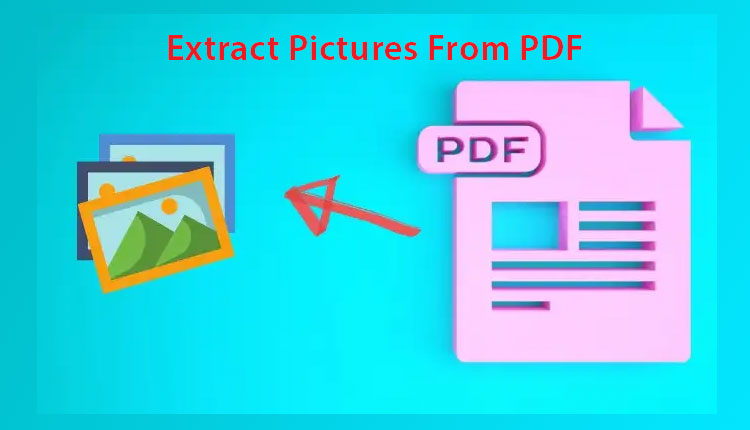 Think of a situation where a user receives a design plan in PDF format via email, and he want to save those pictures of the plan in a different PDF or JPEG format. There are certain ways to extract pics from PDF files. But what if there are multiple files containing several important pictures? It becomes a tough job to take out the multiple images from the PDF files that too when dealing with large PDF documents.
Here, we will be providing the best possible solutions to batch-extract photos from PDF file in a convenient manner. And if you are one them who are unable to extarct PDF images then go thought this article, explore the method and use the ideal solution for you.
1. Professional Method to Extract Pics from PDF Documents
For batch extraction of pictures from Adobe PDF files, PDF Photo Extractor is the most suitable software. As it helps in extracting images from portable document format while maintaining a high resolution, also it can extract Text from PDF Documents. Apart from this, the tool is capable of extracting pictures from secured or restricted PDF files easily. The utility is developed for both Mac and Windows systems.
Explore Some of the Best Features and Facilities Offered by this Utility:
1- Can use this for multiple image extraction from PDF files.
2- It supports extracting images from PDF documents and can take text and attachments from PDFs.
3- A feature is provided to extract and save each/all images in a PDF file.
5- Developed the tool which works in both Windows and Mac systems.
Extract Photos From PDF File Using the Advanced Software
1– First, install the utility on the system and launch it.
2– Now insert the PDF files by using the Add Files / Add Folder option to extract pics from PDF.
3– Now use the "Change" button and set the destination path to save the extracted file.
4– Then, choose the "Inline Images" option from the Item Types.
5– Apply picture Settings and select "Create Individual PDF" or "Create Single PDF".
6– Finally use the "Extract" button to extract photos from PDF file.
There are some other methods that can be used for takeout pictures from PDF files.
Let's see those methods too…
2. Using Adobe Acrobat DC Pro Application
Adobe Acrobat Pro offers the facility of extracting pictures from a PDF file. Follow the below-mentioned instructions to extract pics from PDF files.
Open the PDF files containing images, click on the image >> right-click and select Save image as option.
Now, navigate to the Tools tab -> Export PDF. Another way is to go to View > Tools > Export PDF.
Under the Export PDF options, select Image. Choose the format you want.
Note – It needs to ensure that the user checks the box next to Export all images. Else all the pages in the file will be taken out into a JPEG instead of only extracting the images.
Finally, press the Export and select the folder in which the resultant file will be saved.
Drawbacks of Using Adobe Acrobat Pro Application
For normal users, Adobe Acrobat Pro DC is an expensive application to use.
It does not work if it's a restricted PDF document.
Cannot save all extracted images in a single or individual PDF.
3. Extract Pics From PDF Using the Snapshot Tool
By using the Snapshot Tool, the user can perform the image extraction process. However, it will be in a different way by copying the pictures. Look at the steps:
Open the image containing the PDF file on the Adobe Reader DC
Select Edit then Take A Snapshot.
Press & hold the mouse, then drag a rectangle around the picture which is to be copied/extracted and then release the mouse button.
Next, press the Esc key to close the Snapshot mode.
Finally, the image will be on the user's clipboard.
Also Read: How to Split Multi Page PDF into Separate Files Efficiently?
Conclusion
Several users might find the image extraction process a challenging or difficult task to perform. However, the situation is different. Using easy methods (Explained above), users can swiftly extract pics from PDF documents in an efficient way. This post explains some conventional ways of taking out photos from PDF files. Moreover, we have mentioned a professional method to extract photos from PDF file.