Finest Methods to Instantly Bulk Merge PDF Files Into One Document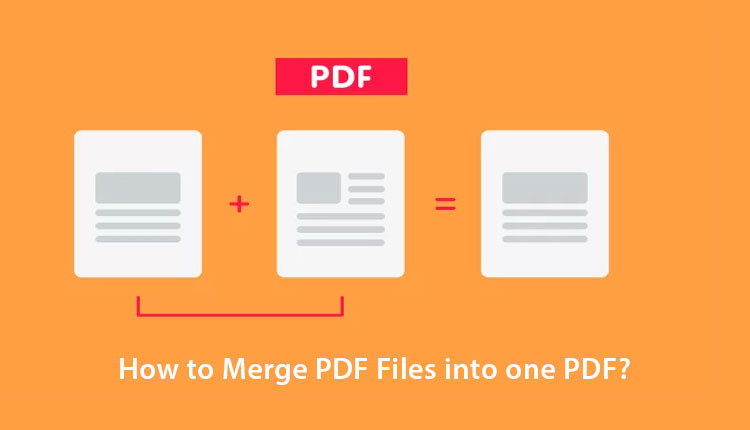 There are users who have multiple PDF files, and they want to merge those files for their ease. If you also have several PDF files and want to merge pdf files into one, then this post will surely help you to join PDF files into one file in a convenient way.
Combining multiple PDFs of similar data in one single file will be an easier and more productive task. Users don't want to keep similar types of data in different PDF files, for instance, having 4-5 files related to one department. Sending each file multiple times can be a time-consuming thing. Hence it will be an ideal solution to merge pdf files into one. This way users can collectively send the single department PDF file in one go.
However, when it comes to combining multiple PDF files, users get confused about the procedure. So, with the help of this post, we will be explaining the methods with proper instructions to merge batch PDF files at once.
The Advantages to Join Several PDF Files Into One
Store entire PDF data in one place – Keeping large chunks of data can be a complex job. For easy management and access, users can merge all those files in a single document.
Manage and share Files Easily – Sharing a merged(single) PDF file is way better than sharing individual files at the same time. Joining several PDF files to a single file takes significant time and makes sharing easier whenever required.
Overcome File Handling Issues – The collection of multiple files creates file/data corruption issues. There are odds of accidental deletion of data. So, the ideal solution is to merge PDF files into one.
Let's now move to the next section where we have explained the techniques to combine batch PDF files into a single PDF file.
Combine Multiple PDF Files Using the Adobe Acrobat Pro DC
This is a direct solution for merging multiple PDF files using Adobe acrobat which is a subscription-based application. This means that the user has to purchase it to use and execute their task to merge PDF files into one. Follow the instruction which has discussed here.
Download and install the Adobe Acrobat Pro DC on the system.
Go to the Tools button and then hit on Join PDF Files.
Then select the Add File option and choose and select the PDF file to merge.
Finally, use the Save button to save the merged PDF files.
By following this method, the user can join several PDF files into one successfully. At the same time, users should know that it's a chargeable application to use. Moreover, it costs quite high which comes under the limitation section.
Note: Folders containing files other than PDFs will not be added. So it will good to put all PDF files at one place for merging operation.
Efficient Solution to Merge PDF Files into One PDF Document
Some users will have the Adobe Acrobat DC Pro and someone will buy it, but those users who don't have this tool can use the alternative solution which is the PDF Document Merger Software. This could be the perfect tool to join several PDF files into one. The utility comes with a simple user interface, moreover, it is capable of merging multiple secured PDF files and it works on both Windows and Mac OS.
Refer to this post to unlock password-protected PDF files: Crack PDF Document Password With Maintaining File Integrity
1: Initially Download and Launch the tool and select the Merge option.
2: Now load the PDF files required to join different PDF files into one by using the Add files/Folders.
3: Type the password if for secured PDF files and if not then hit on the Next and continue the process.
4: Under Split/Merge use the Merge option to whether Merge By Size or Page Range, at the same time browse & choose the location for saving the merged PDFs.
5: Select whether to Create a New PDF or Merge an Existing PDF. Now hit the Merge Button to merge PDF files into one.
Select the desired location to save the resultant file. Then, click the Merge button to join different PDF into one.
Read the Article to Split PDF files: How to Split a PDF Into Equal Parts Based on Their Size
Conclusion
Keeping multiple PDF files can lead to a reason for PDF file mismanagement and a time taking task to find and access specific files. So, for better management and make it easily sharable, users can merge pdf files into one document and share them in a single go. For that, we have discussed some benefits followed by the simple solutions using the Adobe Acrobat application and a quick merger tool which helps to instantly join several pdf files into one.