How to Combine Multiple PDF Documents Using Some Simple Methods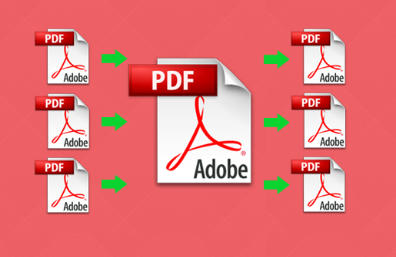 A file with the .pdf extension is a PDF file format developed by Adobe which is the highly used file format for sharing and printing documents.  PDF files do not contain only images and text, but also interactive buttons, embedded fonts, video, hyperlinks etc. But, several times users face issues while sending multiple/large PDF files. Moreover, large files are difficult to download or send. As a result, there is a need to split Adobe PDF files. On the other hand, if a user is having multiple PDF files, containing some important data then, it will be difficult for him to manage all the files. So, a user should merge multiple PDF files and manage them easily. In this blog, we will see what is the need to Combine multiple PDF documents and also possible solutions to do the process.
What is the Need to Merge Multiple PDF Documents?
PDF files are more secure as compared to any other file format. So, users prefer this file format to send or receive a document. But, sometimes users do face issues while sending and opening oversized or multiple PDF files.
Let us take an example of a user query which describes the need to combine multiple PDF documents –
"I want to merge my multiple PDF files. So, that i can manage PDF files easily. I tried to find an ideal and suitable way but didn't find the best solution. Is there any utility which can easily merge multiple PDF documents without any interruption?"

"I have an 800-page PDF. I want to split my PDF such that each PDF must contain 100 pages. Can you suggest me some software which helps me to split my PDF document."
"I have recieve an email form my company which contain some confidential data. I got the responsibility to combine PDFs into one file. I have triend several ways but it didn't work. How can I merge multiple PDF documents? please help me with a tool or a method."
Combine Multiple PDF Documents Adobe Acrobat DC Pro
With the help of Adobe Acrobat Pro, the user can merge multiple PDF into one. Here are some useful steps described which will help the users to merge multiple PDF files.
Merge Multiple PDF Documents Using Adobe Acrobat Pro
Firstly, open Adobe Acrobat Pro
Go to the Tools menu and choose to combine files option
In Add files menu you have to select Add files option to add the list of files for the PDF merge operation
The screen will open showing selected files
You can also rearrange files
After completing the arrangements you can click the combine files button
For saving the file hit on the on File Menu
Then Save As option
Limitations of Manual Approach to Combine Multiple PDF Files in a Single File
We have seen that with the help of Adobe Acrobat users can merge multiple PDF into one document, but it has some limitations. If you didn't install the full version of Adobe Acrobat Pro software, then you can't merge multiple PDF documents. It is a time-consuming process also. Moreover, combining multiple and large-sized files might generate some technical errors. So it's better for merging large size or multiple PDF files, one should use the most suitable tool.
Most Efficient Way to Combine Multiple PDF Files into One Document
There are some users who are required to merge a few PDFs into one file, however in giant companies the number of files and merging task increases. They require to merge multiple PDF files and using the Adobe Acrobat application will not be an ideal solution for multiple/large PDFs. So, here we can suggest using the PDF File Merger Software which makes the task of merging multiple/large PDF files into a single document easily. Moreover, using this tool, users can even merge the password protected PDF files.
Refer to this post if you want to repair corrupted Adobe PDF Files and combine multiple repaired PDF files into a single document.
To make this task simpler, we have explained the tool's working steps that will help users to understand how the tool works.
1: Initially, On your local system, Download the software and launch it.
2: Add PDF files by pressing the Add Files/Folder option to combine pdfs into one file.
3: Choose the Option to Merge and type the password(Owner-level/Document Open) if requires else continue the process to merge PDF files.
4: In the Split/Merge Tab, apply the settings and set the save location to save the merged files.
5:   If needed select "Create New File" and hit the Merge Button to merge multiple pdf into one document.
Also Read: How To Print Multiple PDF Files At Once In Windows?
Conclusion
In this blog, we have learned the various needs to separate and combine multiple PDF documents. We have also talked about the manual solution to break and combine pdfs into one file. But the manual approach is having some drawbacks like more time consumption and full version installation of Adobe Acrobat. So, it is suggested to use an expert solution i.e PDF Splitter and Merger which is a convenient solution.