Why There is Need and How to Shrink PDF Document Easily?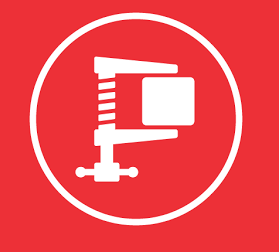 The Portable Document file format is the most commonly used file format, as it was introduced to ease the sharing of files between different computers. These files contain text, graphics, images and other details also. But the problem arises when you want to send a large file over mail and encounter the error. Eventually, you realize that the file size is too large. In some situations, people want to upload their files somewhere on the internet but due to the large size, they face the same problem. So, there are many cases where we need to shrink PDF document before sending them.
Online Solutions to Compress PDF File Size
Users can quickly reduce PDF file size by using various online solutions but, there are various drawbacks to using online solutions. Some of them are discussed below-
There may be the case, we need to give the email address to receive the compressed PDF file. This email address is used for spamming the user account.
Mostly, online solutions require the uploading of files. But, while uploading these files get stored on the server and can be misused.
Shrink PDF Document Using The Adobe Acrobat
Users can easily reduce PDF size with the help of Adobe Acrobat Reader DC. By using some helpful steps you can resize file size PDF.
First, open the PDF file in Adobe Acrobat.
Click on the Tools option.
After clicking tools go to Optimise PDF.
From the toolbar that appears above the PDF, Select Reduce File Size.
To get more control, head into Advanced Optimisation.
Then click Audit space usage to see what page elements are taking up how much space.
Once you're satisfied, press OK.
Go to the File.
Then, click on Save As.
And make a copy.
Limitations of Using Adobe Acrobat to Compress PDF File Size

Users can easily resize file size PDF with the help of Adobe Acrobat but this PDF Optimization feature is available only as part of the paid Acrobat Pro subscription.
Shrink PDF Document Using the Professional Technique
Users can quickly reduce PDF file size with the help of PDF Document Splitter Software. This tool generally splits/divides the large PDF files into smaller PDF files to manage them properly without any obstacle. After splitting it reduce the file size of the PDF document and makes it lighter and can be easily carried around or can be shared with anyone. The tool offers multiple features break Up a PDF file into smaller parts. This is how a user can reduce the size of the large PDF file. Moreover, the tool can even split large and secured PDF files. This tool facility is available in both Mac and widows OS.
Here we have clearly explained the working steps of the tool to compress PDF files size efficiently.
1: Firstly to Compress Adobe PDF files, the user will need to download the utility and run the application on the system.

2: Add PDF files to shrink/split them into multiple files by using the Add Files/Folder option. Press Next.
3: Now, under the Split /Merge Tab, choose the splitting options available.
4: Finally, after applying the splitting options, set the file location to save the PDF files and hit the Split button to reduce pdf file size.
Benefits For Users to Resize File Size PDF
There are several benefits to compressing PDF file size, some of them are:
After reducing the size of the PDF it can be easily sent over mail.
The user will not encounter any problem while uploading the PDF document somewhere on the internet.
Disk storage space is also saved.
Smaller file sizes not only enable faster travel over a network but also take less time to download, upload and view.
Easy sharing of files after compression.
Also Read: Remove PDF File Password Protection – Easy Solutions
Conclusion
PDF documents is highly known for their security purpose. After compressing of PDF File with the help of the above troubleshooting method files remain secure and intact. Makes No changes in data. So, this blog is written for users to identify why there is a need to shrink PDF documents. Alternative solutions to compress PDF file size.