How to Unlock Locked PDF File in Windows and Mac OS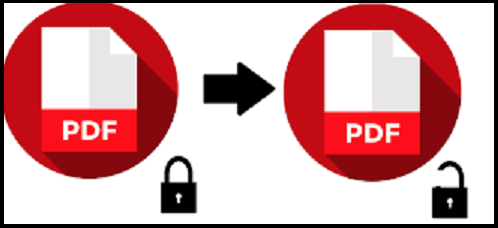 User's Query:
"I have to edit some PDF files but, whenever I'm opening these files, some of them are locked with securities which restrict me from editing. I don't know how to unlock locked PDF file that are secured with passwords. Can anyone suggest to me a perfect tool to unlock password-protected pdf files easily?"
PDF is the most secure widely used portable document format. People use this file format for various purposes due to its secure facilities. A locked PDF can contain two types of passwords to lock it from unauthorized access. A PDF protected with user-level restrictions requires a password to open the document for viewing. Whereas a PDF locked with owner-level restriction requires a password for editing/printing/copying/etc.
However, sometimes we need to remove securities and open protected PDF files.
But, Why Do We Need to Unlock Locked PDF File?
Keeping a PDF file secure with passwords is a good act. As it prevents our crucial data from scam or modify by unauthorized accessing. But in some cases, it is distressing to lock a PDF file with a password. Such as:
Case 1: When users need to enter a password repeatedly, it becomes an awful activity, while opening a PDF file for viewing. At that time, users require to unlock user locked PDF files.
Case 2: If you have forgotten the permission password, then the file will restrict you to edit/copy/ print/ etc., types of actions in the PDF file. In such a situation, you have to remove a password-locked PDF to perform such actions.
Now the question crops up, how a PDF user can know if a PDF file is locked and with which type of password security?
A PDF user can check a PDF file's security by using the steps given below;
1: Open PDF file in Adobe Reader Pro DC
2: Click on File >> Properties
3: From the Document Properties section, click on Security Tab
4: Click on Show Details to check securities
Now let's know the process of eliminating a PDF file from securities using an easy method.
How Do You Unlock a Locked PDF File – An Automated Solution
PDF Unlocker Software is an automated solution to extract securities from PDF files. This can easily eliminate user-level passwords but you have to enter the right password to view the PDF file. With the help of the PDF lock remover tool, you can easily remove security from PDF on Mac and Windows OS machines. This tool doesn't ask to enter the password to carry out the task such as removing permission restrictions from PDF files. So using this software, you can unlock locked PDF file without a password. This has a user-friendly and easy-to-use platform.
Highlighted Features of the Tool to Unlock Password Protected PDF
Unlock both owner and user-level password
Ability to remove PDF restrictions such as Printing/Copying/Editing/Signing
Unsecured a PDF File in bulk with a business or enterprise license
Extract comment restrictions from PDF
Facility to delete document assembly restriction from PDF Files
Adobe Acrobat Pro DC is not required to remove PDF restrictions
Maintains PDF files integrity and folder structure
With the help of this PDF lock remover software, you can unlock password protected PDF or we can say that you will be able to remove editing, copying, and Printing restrictions from the PDF files in Windows. Also, this software can unsecure PDF on Mac system.
Follow the below steps to open protected PDF using simple Software.
1. Initially, it is required to download and launch the PDF lock remover utility.
2. With the help of Add File(s) and Add Folder(s) button insert and unlock locked PDF file.
3. After the insertion step, the user view details like File size, Permissions and Password. Enter a password if needed, or else continue the process.
4. Now, it requires choosing an option to either Save the unlocked PDFs or Print them. With that, set the destination path also for saving unsecured files.
5. Lastly, after completing all the steps, press the Unlock button to unlock password protected PDF.
Using this PDF lock remover tool, users will be able to open protected PDF documents just by downloading and following 5 simple and quick steps.
Also Read: Solve the Error "PDF File is Damaged and Cannot be Repaired"
Summing Up
There are many programs available on the web that can delete securities from PDFs. But, some can extract only one type of protection and not the other one. For this, use the above-explained tool that can remove both types of security easily. To know the process of how to unlock locked PDF file from both types of security, follow the steps given here and eliminate the PDF. By using this method, you can also unsecured multiple PDF files without losing their integrity.