How to Convert Email to PDF Document Efficiently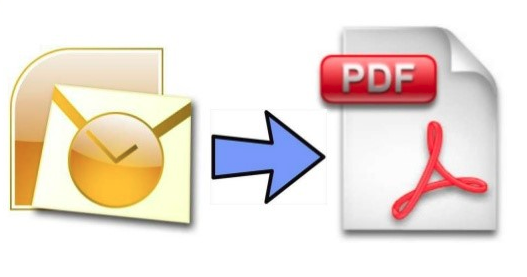 PDF stands for Portable Document Format. It is used to transfer data from one place to another. Also, this file format is widely accepted and compatible for use on a computer, and handheld devices like mobile phones, tablets, etc. PDF file encapsulates all the images, text, forms, graphics etc. This file format is mainly used for security purposes. The user can add a password to their PDF document to make them secure. PDF files can be handled easily as they contain all information in a single document. So, most of the time users demand to convert email to PDF files including email attachments and meta information.
Turning emails to PDF file format helps to keep track of a lot of information. And also, preserves documents for future use, mainly important attachments. So, in this blog, we will demonstrate various benefits to turn email into PDF. Also, discuss a reliable solution for the conversion.
Benefits of Export Email as PDF File Format
There are multiple benefits to save email as PDF format, some of them are:
PDF is widely accepted by all companies, organizations, trusts, and also courts to present legal evidence.
The portable document file format performs independently. The user can access the PDF file on a system without any worries about the hardware specifications of the computer.
PDF files can be easily printed out from any printer. So, it is useful to convert email message to PDF for those who want to print some selected emails to PDF documents.
Smartphone devices are highly used by current generations. So after converting email to PDF format, files can be viewed through any mobile device.
PDF files combining multiple Images format such as JPG, vector graphics, hyperlinks, etc.
The most important feature of PDF files is adding security. The user can add security in PDF documents. So that only authorized users could access it.
Expert Solution to Convert Email to PDF Document
After reading this informative article, we have understood the importance of PDF files. And why there is a need to turn email into PDF. So, in order to export email as PDF users can use different tools based on the file format of the email it supports. This software exports email from data file (.pst, .ost, .mbox, .edb, .msg and .nsf) to PDF file format. Furthermore, with the help of this software, a user can export filtered emails to PDF files. Which ultimately saves the user time. Apart from that each tool has some of the best features like File structure maintenance, Advanced Settings, batch Email file conversion facility, and can repair corrupted files. Provides the option to create & save results in New PDF file or save the output in existing PDF files. Option to save selective email files to PDF.
List of the Useful Software to Convert Email to PDF Documents  
We have a wide range of Converter software which can convert different email files to PDF in a safe manner. Let's See which tool can be used for distinct formats:
1: Export email as PDF – (PST Files): PST to PDF Converter is the suitable tool
For OST files use – Outlook OST to PDF Converter
2: Export MBOX to PDF  – MBOX to PDF Converter Tool (For MBOX & Thunderbird Emails)
3: Save EPUB files to PDF – EDB to PDF Converter Software
4: Convert NSF files to PDF – Lotus Notes to PDF Converter
5: Save MSG emails files to PDF – MSG to PDF Converter
Based on the File format and the software available, user can choose and proceed with the conversion process and turn email into PDF format.
Note: Here, the user will need to look into the email file format and check which email client they have and what which format does it accepts.
Also Read: How To Print Multiple PDF Files At Once In Windows?
Conclusion
Emails are commonly used as a form of business communication and it is a highly effective communication tool. Email is inexpensive, and requires the only Internet connection that is generally present in the business. But, converting these emails to PDF file format makes them more secure and reliable. Here, in this informative article, we have discussed why there is a need to convert email to PDF and the benefits to convert email message to PDF. Also, with the help of various software users can convert PST, NSF, MBOX, OLM, OST and EDB files to PDF file format easily.